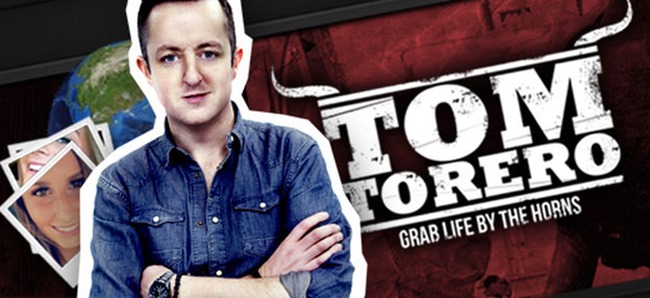 In the 416 page paperback book I reveal:
* the fastest and easiest way to get over approach anxiety without any weird mantra chanting or New Age hypnosis
* the secrets to the perfect approach – how to stop a girl during the day (on the street, in a cafe, store, station etc.),    build fast attraction and solid rapport, then take her for a coffee right after or grab her number
* why old skool PUA routines / lines / gimmicks don't work during the day, and how you can use authentic daygame around    a proven framework instead
* the four key elements of attraction (which you can use not just on new girls, but girls you already know at college, at    work or in your social circle) to avoid being "just friends"
* my complete dating model, from inviting her out to pulling her home
* the dos and don'ts of tight text game and social media seduction. I give complete transcripts from real interactions
* how to be a conversation king and never run out of things to say, in any social situation
* what killer confidence really is, and how get it locked down quickly and easily
* the principles of persuasion – getting people to follow what you say and do (not just girls)
* how to daygame in pubs, bars (and even strip clubs!)
* the best way to approach groups of girls and invite them out (I teach you how to get paid for this!)
I also go over some advanced daygame & dating techniques and strategies including:
* how to stop procrastinating and take massive action
* having open relationships and dating many girls at once without hurting anyone
* long distance seduction over Facebook and email (real transcripts included)
* how to take a girl home directly after meeting her in the day
* the best way to go back to hers if you live with your folks or have poor logistics
* the art of blagging so you get free stuff – flight upgrades, free coffees, tickets and more!
* how to become the "Nice Bad Boy" and get her chasing you
* finding your Flow State – not just with daygame and dating, but with your work and hobbies
* the secrets of charisma & charm that work like a magnet not only on girls but to anyone around you
The book contains over 100 SUCCESSFUL LAY REPORTS where I break down everything I did from meeting them during the day to sealing the deal. Highlights include:
* dating an FHM model in Norway
* dating a Hungarian catwalk model in London
* seducing an exotic dancer from a stripclub
* taking a girl home within 15 minutes of meeting her on the street
* seducing a girl I met on the subway and taking her back to mine straight after
* getting it on in a park with a girl dressed in a banana costume
* pulling a girl into a bar toilets for some late night lovin'
* an open relationship with a bisexual university student
* daygaming an actress who was in the movie "American Pie"
* seducing lawyers, doctors, nannies, students, musicians, accountants, librarians, teachers, artists, shop workers, bar
staff, among others, from over 30 countries
Tom Torero – Day Game Contents: PDF
Download
Welcome guest, download links are here.
MEMBERS ONLY
In order to see all download links and hidden content you have to be our member.