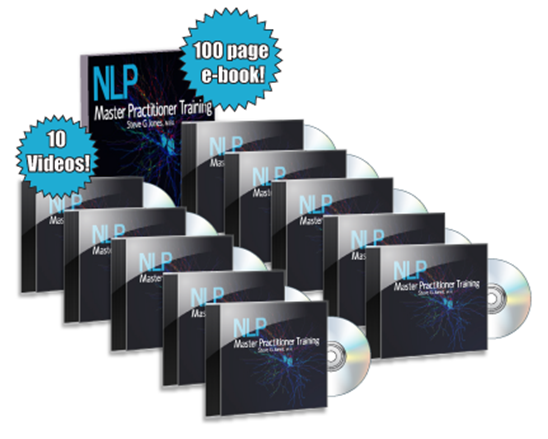 Through this course you will master advanced applications of NLP – learn and create new patterns and strategies for success, happiness and achievement. You will move to the forefront of the field and participate in the future of NLP by creating new patterns.
Don't be misled by other programs padded out to 300 hours – this industry is self-regulating and the schools are ultimately businesses
Steve G. Jones strips out all the unnecessary time wasting & just presents to you all the information you need to practice safely, successfully and professionally
"I think one of the biggest mistakes people make is thinking they need to go into a certain profession or act a particular way because a small group of people (usually family and friends) think they should. What the rest of us want is for you to be yourself and to share your unique gifts with the world."
— Dr. Steve G. Jones
In this course, you will learn how to:
Get others to do what you want and have them think it was their idea
Master magic words of waking hypnosis
Read people like a book
Get people to like, listen to, and respect you
Exude massive charisma
Push other people's buttons at will
Control your own "hot" buttons
Change other people's minds
Master subconscious communication
Release your personal energy
You will also learn techniques such as:
Advanced submodality distinctions
Instant trance inductions
Waking hypnotic patterns
Embedded commands
Using metaphors for deep trance marking
Nested loops for waking trance
Rapid strategy elicitation for modeling and change
Linguistic installation patterns
Values and belief elicitation for selling
Covert Meta program utilization mastery
Advanced modeling skills for success
Changing beliefs subconsciously
Covert change patterns
Time distortion patterns
Love strategies
Use nature to create metaphors
SIZE: 5,2 GB
NLP Master Practitioner Training – Dr. Steve G. Jones Contents: Videos
Download
Welcome guest, download links are here.
MEMBERS ONLY
In order to see all download links and hidden content you have to be our member.