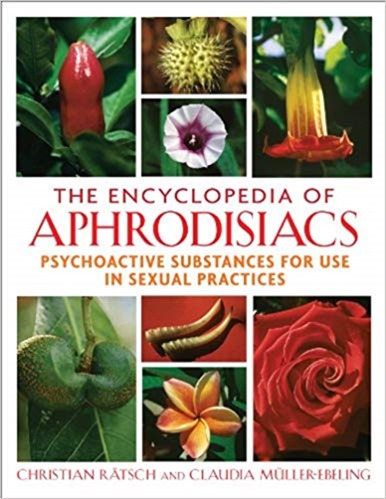 The most comprehensive guide to the botany, pharmacology, cultural, ritual, and personal use of erotically stimulating substances from antiquity to the present day
• Details the use, preparation, and dosage of more than 400 plant, animal, mineral, and synthetic substances, both common and exotic, as well as their botany, science, and legal status
• Explores the historical and present use of aphrodisiacs and their role in sexual practices, culture, and art
• Richly illustrated throughout with more than 800 color photographs
The culmination of more than 30 years of cultural, anthropological, and scientific research, this encyclopedia examines the botany, pharmacology, history, preparation, dosage, and practical use of more than 400 erotically stimulating substances from antiquity to the present day.
From plants and animals that enhance fertility and virility, like celery, snails, or oysters, to substances that induce arousal, like ephedra, opium, or cannabis, the encyclopedia is richly illustrated with more than 800 color photographs–many of which are from the authors' extensive fieldwork around the world. Exploring individual, medicinal, and ritual use through historic and contemporary artwork, personal accounts, and literature as well as ayurvedic, tantric, shamanic, and European folklore practices and recent pharmacological research, the authors look at the revolving cycle of acceptance and condemnation of aphrodisiacs, the qualities that incur the label of "aphrodisiac," the role of mind and setting, and the different ways aphrodisiacs stimulate desire–either physically, through the senses and vital organs, or mentally, through heightened awareness and altered consciousness. This comprehensive guide reveals these "remedies of the love goddess" as holy remedies whose proper use can help reestablish harmony with oneself, one's partner, and the universe.
SIZE: 20 MB
The Encyclopedia of Aphrodisiacs – Christian Ratsch Contents: Epub
Download
Welcome guest, download links are here.
MEMBERS ONLY
In order to see all download links and hidden content you have to be our member.