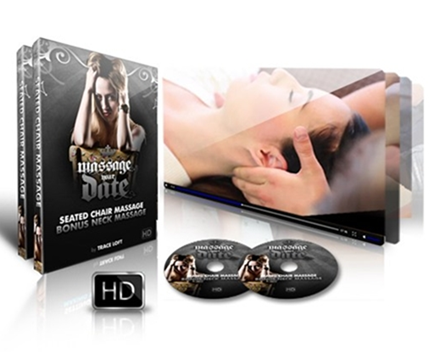 This course is designed to help you become a Massage God that NO Woman can Resist and to teach you how to instantly connect to your Date or Loved One!
Below is some simple instructions on how to quickly learn the material in the Massage Your Date Course.
All the information can be easily accesed by clicking on the catagory tabs to get to individual lessons.
However, I recomend you start off learning the course with the steps below.
1. Watch the whole 30 minute massage routine that you will be learning. This will help you get a great idea of what you will be learning.
Click Here to be brought directly to that section. (Full 30 min Massage Routine.mp4 in the Get Your Date Naked Routine Folder)
2. You will want to learn all the "Set Up skills" that involve getting ready to give massage.
Click here to be brought directly to that Section (Setting up for Massage Folder)
3. Next You will want to learn all the Hand Strokes, the hand strokes is all the hand moves that actually make the massage feel great.
Click here to be brought directly to that Section. (Massage Hand Strokes.mp4 in the Get Your Date Naked Routine Folder)
4. Start learning each section of the massage individually. I have broken it down into 8 easy to follow steps.
Click here to be brought directly to the all the lessons (Sessions 1-8 in the Get Your Date Naked Routine Folder)
5. PRACTICE.. PRACTICE.and PRACTICE..the more you practice this the better you will get at really impressing your date or loved one.
Trace Loft – Massage Your Date Contents: Videos
Download
Welcome guest, download links are here.
MEMBERS ONLY
In order to see all download links and hidden content you have to be our member.